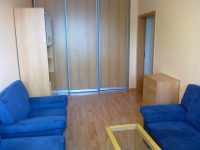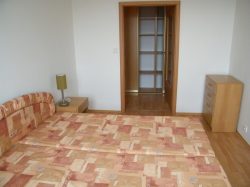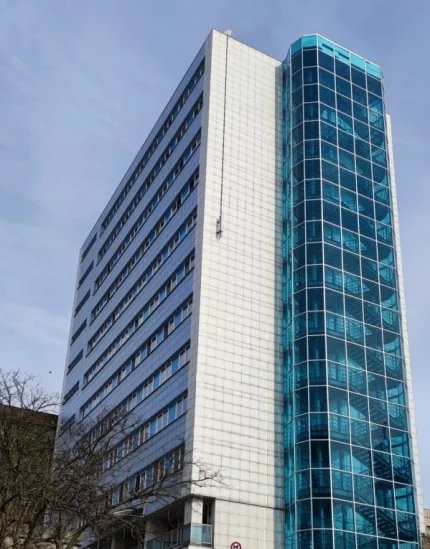 Information on accommodation
.
The accommodation facility is located in an 11-story building. It consists of 65 fully equipped accommodation units: 25 one-room apartments, 18 two-room apartments, 19 three-room apartments, and 3 suites.
The accommodation prices are VAT inclusive. The price does not include the accommodation tax pursuant to the Generally Binding Regulation of the Capital City of the Slovak Republic Bratislava No. 8/2016 on accommodation tax.
In case of a long-term rental, it is required to FIRST send a WRITTEN APPLICATION to the facility manager via post or e-mail to ubytovna@biont.sk
Address
BIONT,a.s. Účelové ubytovacie zariadenie
(Purpose-built
accommodation facility)
Vlárska 5/A,
831 01 Bratislava
Slovak Republic
E-mail
ubytovna@biont.sk
Information
Monday
– Friday
from 7:00 a.m. to 3:00 p.m.
Check-in 
Monday – Friday
from 12:00 p.m. (noon) to 3:00 p.m.
Facility manager
Mr Adrian Lančarič
Tel.: +421 902 944 841
Short-term accommodation (less than 3 months)
MS Jana Hrušková
Tel.: +421 902 944824
Long-term rental (more than 3 months)
Mr Adrian Lančarič
Tel.: +421 902 944841
Accommodation price list
.
| | |
| --- | --- |
| SHORT-TERM ACCOMMODATION – patients of the PET centre | Price incl. VAT / night |
| One-room apartment | 6,50 € |
| Extra bed | 5,00 € |
| SHORT-TERM ACCOMMODATION (less than 3 months) | Cena s DPH / noc |
| One-room apartment (extra bed + €10 per night) | 35 € |
| Two-room apartment | 65 € |
| Three-room apartment | 80 € |
| Extra bed | 10 € |
| LONG-TERM RENTAL (more than 3 months) | Price excl. VAT / month |
| One-room apartment | 315 € + utility deposits |
| Two-room apartment | 415 € + utility deposits |
| Three-room apartment | 500 € + utility deposits |
| Suite | 530 € + utility deposits |
| Parking space | 27 € |
| Other non-residential spaces | 50 € |
Price list valid from 1.11.2022 onwards
 x