Vyplnený dotazník nám môžete zaslať emailom na biont@biont.sk alebo poštou na adresu spoločnosti.
As it is only natural for you to have questions, we hope to answer some of them with the following list of FAQs. If you haven't found the answer to your question in the list, please, contact us at pet@biont.sk or via phone at +421 2 20670 176, +421 2 20670 187. We are ready to answer any of your questions.
With most examinations, it is possible to eat, drink, and take medicine without any restrictions before and during the examination. In other cases, where this is not possible, the patient will be instructed accordingly when making the appointment or when summoned to attend the examination.
The patient is allowed to bring some snack and a beverage. Some examinations are carried out several hours apart, therefore having a snack or even something to read can be useful.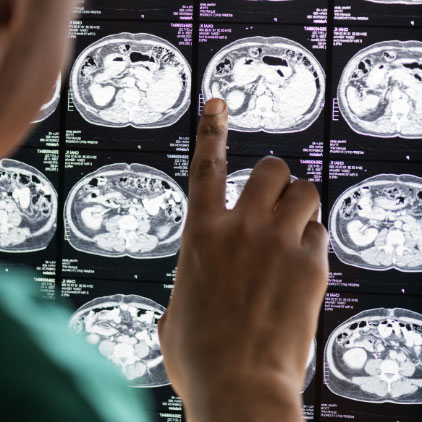 Do you want to know how the examination procedure looks like? Here is the series of videos, that describe procedures of examinations and patient safety before, during and after these examinations. By clicking the button below, you enter the section with the videos.