You may send the completed survey via e-mail to biont@biont.sk or via post to the company address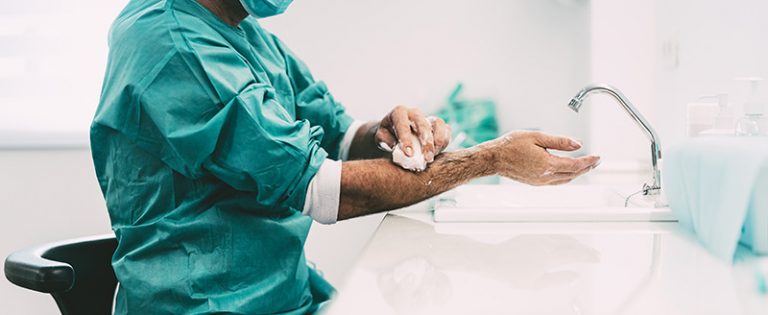 What is Patient Safety? Patient Safety is a health care discipline that emerged with the evolving complexity in health care systems and the resulting rise of patient harm in health care facilities. It aims to prevent and reduce risks, errors and harm that occur to patients during provision of health care.
We prepared for you videos, that may help you to better understand process of each screening and zoom in on the patient preparation for individual screening. 
What is the purpose of patient safety
?
Patient safety is a discipline in the health care sector that applies safety science methods toward the goal of achieving a trustworthy system of health care delivery. Patient safety is also an attribute of health care systems; it minimizes the incidence and impact of, and maximizes recovery from, adverse events.
The simplest definition of patient safety is the prevention of errors and adverse effects to patients associated with health care. While health care has become more effective it has also become more complex, with greater use of new technologies, medicines, diagnostics and treatments. Health services treat older and sicker patients who often present with significant co-morbidities requiring more and more difficult decisions as to health care priorities. Increasing economic pressure on health systems often leads to overloaded health care environments.
Impact: Unexpected and unwanted events can take place in any setting where health care is delivered (primary, secondary and tertiary care, community care, social and private care, acute and chronic care). Every 10th patient in Europe experiences preventable harm or adverse events in hospital, causing suffering and loss for the patient, their families and health care providers, and taking a high financial toll on health care systems. Safety is part of the quality agenda and therefore a dimension of the quality culture, requiring broad commitment from both the organization and the community. 
What are the 7 patient safety goals?
This is done to make sure that each patient gets the correct medicine and treatment.
Identify patients correctly

Prevent infection
Improve staff communication
Identify patient safety risks
Prevent mistakes in diagnostic and medicine applications
Use medicines safely
Use alarms safely
Examinations of the brain
Examinations of the torso
Lymphoscintigraphy of the extremities
Examination of leg/arm swelling
Myocardial scintigraphy, scintigraphy for hemangioma
Parathyroid scintigraphy with 99mTc-MIBI
Customer satisfaction survey
Have you already had an examination? Please, go to Quality policy, where you can find the customer satisfaction survey. The survey takes about 5 minutes to complete and it will help us improve our services.